Life at TUT
A poster created with crucial information for new international students pursuing a Master's degree at TUT.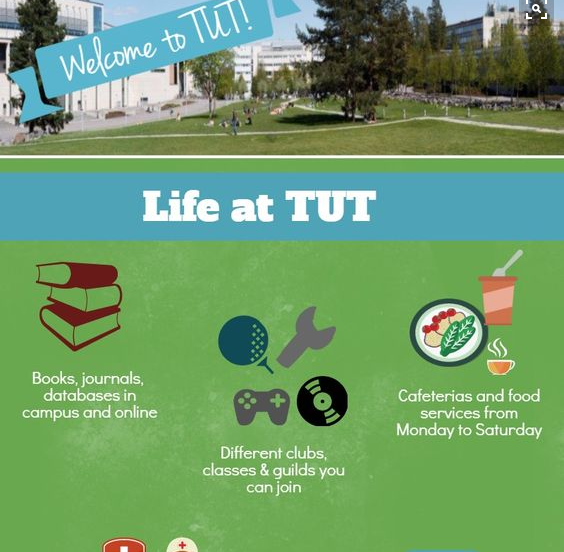 A visual aid was created as a response to multiple questions being asked by incoming students. Being an international tutor gave me the possibility to help others while using my UX skills.
The full version of the poster can be found
here
.