Here are some of the ideas that have popped in my head and that have seen the light in some sketchy mode.
A social game to play with friends, 3Deeds chips present different tasks to be performed: funny/unexpected, kind & environmental. This could be a way of adding direct manipulation to McGonigal's SuperBetter app concept.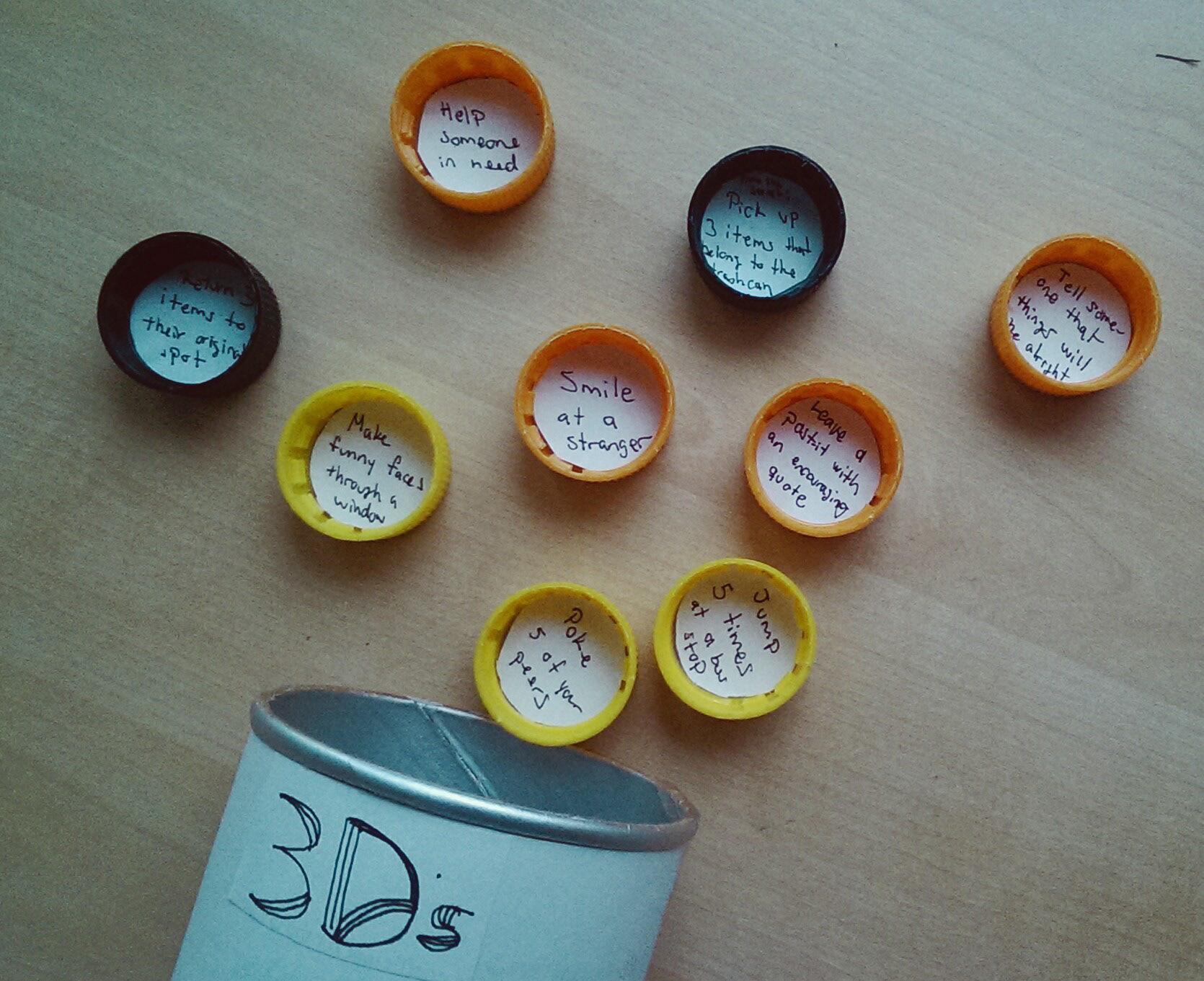 For our UI Design class, I create a paper prototype for an application that would help Tampere's Railway users. The purpose was to comply with requirements and make it usable for an audience acquainted with mobile devices.
The Human-Centered Product Development course presented us with an opportunity to come up with any kind of artifact. My proposal was an AR game that would encourage children to eat healthy by making appropriate food worth points.  I created a storyboard to depict the idea and collaborated with the research in the following areas: technologies supporting the development, competitor analysis, SWOT analysis, editing, etc.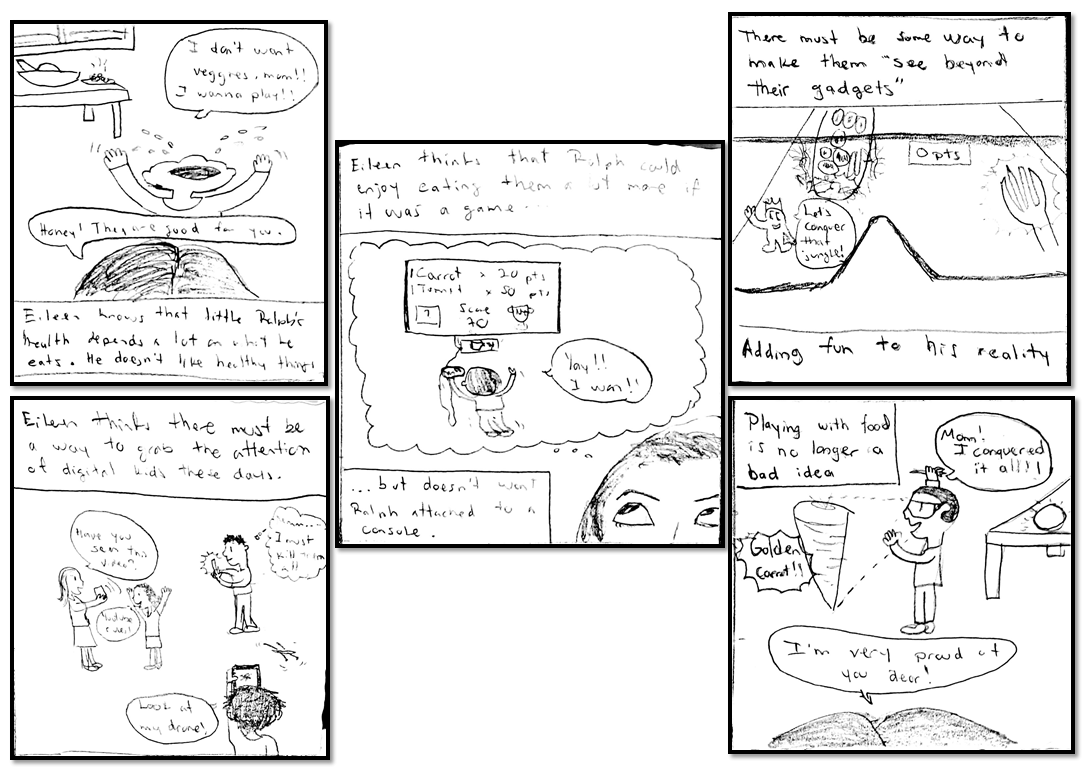 For the Human-Centered Design Project course, storyboards were needed to depict the scenarios in which potential users could find Culinar.fi a handy platform to exchange food pictures. The main users for this product were photographers and restaurant owners.


SureVibe intends to be an application for the growing sector of sharing economy artifacts, 
by aiding the trade of little things that may be a surplus for people nearby. For instance, give away extra hair-dye or extra nails that were left from a woodwork project.