Chreune intended to be a system that helps (potential and) chronic disease patients cope with the lack of engagement and motivation that can emerge from tedious habits. Chreune was aimed towards a population that is rarely considered in games: middle and older adult women in developing nations. Moreover, Chreune was developed and tested (as a prototype) as part

o

f
my thesis work .

■

Selected concepts

to explore (i.e. noncommunicable diseases and telenovelas) and

researched connections

 

in previous theoretic and experimental work to determine viability of the idea.


■ 

Created

prototypes

of the product (i.e. Chreune) and storyline using

storyboards & paper

 

to be reviewed along with my supervisors.


■

Built

interactive prototype

 

using Twine, YouTube clips, Giphy & Soundcloud.


■

Recruited participants in Mexico

and

evaluated f

unctional prototype through

usability evaluations,  semi-structured interviews and questionnaires

proper to the measurement of engagement in narrative, patient-health and user experience.
▼ Original storyline did not appear to be engaging enough. 


Solution:

 Looked for original stories in Wattpad and asked writers on Twitter but stories found were not adequate for user group. Eventually,

chose a story that had proved to be a successful TV drama in America.
▼ No acting crew available to recreate story for film purposes.


Solution:

 Contacted acquaintance of a theater company who were willing to participate in the project. However, proper story was not found on time to ask for their help. Instead,

clips from a well-known American TV drama were converted to text and GIFs to be displayed in Twine.
▼ Support from medical staff to recruit participants was dropped.


Solution:

 Recruited participants at my mom's & sister's workplace in Mexico. 

Additional participants were considered as part of the risk management plan devices at the beginning of the study.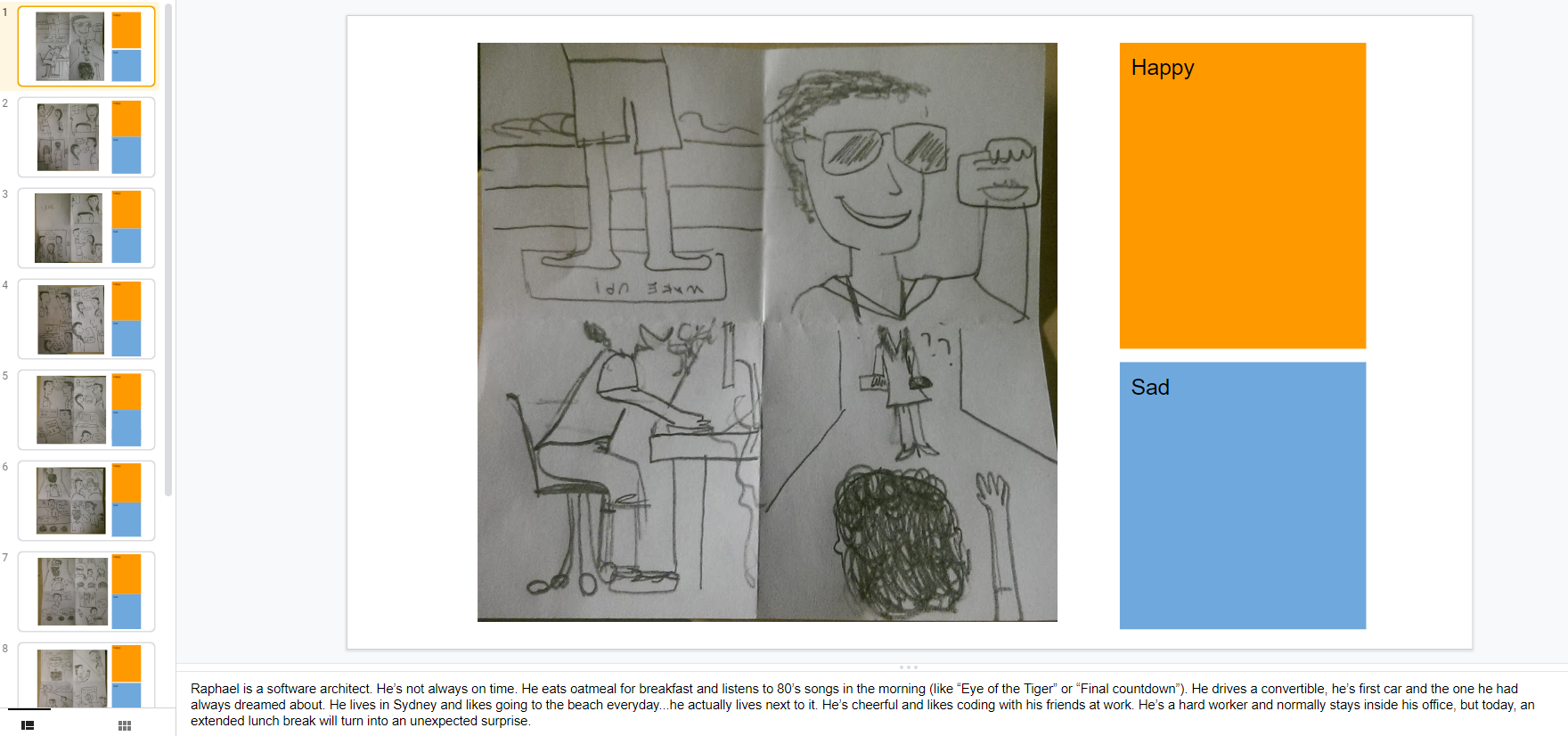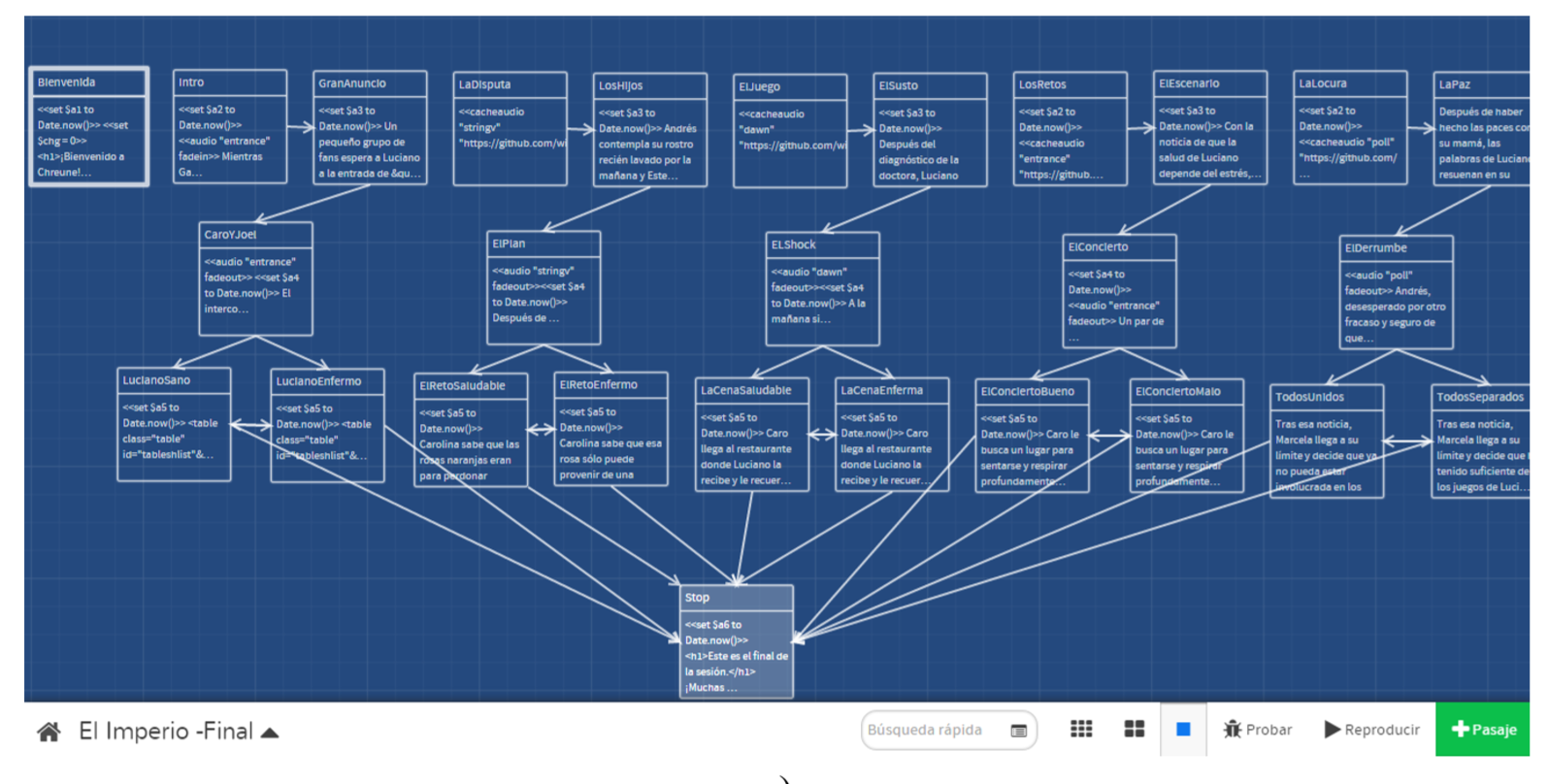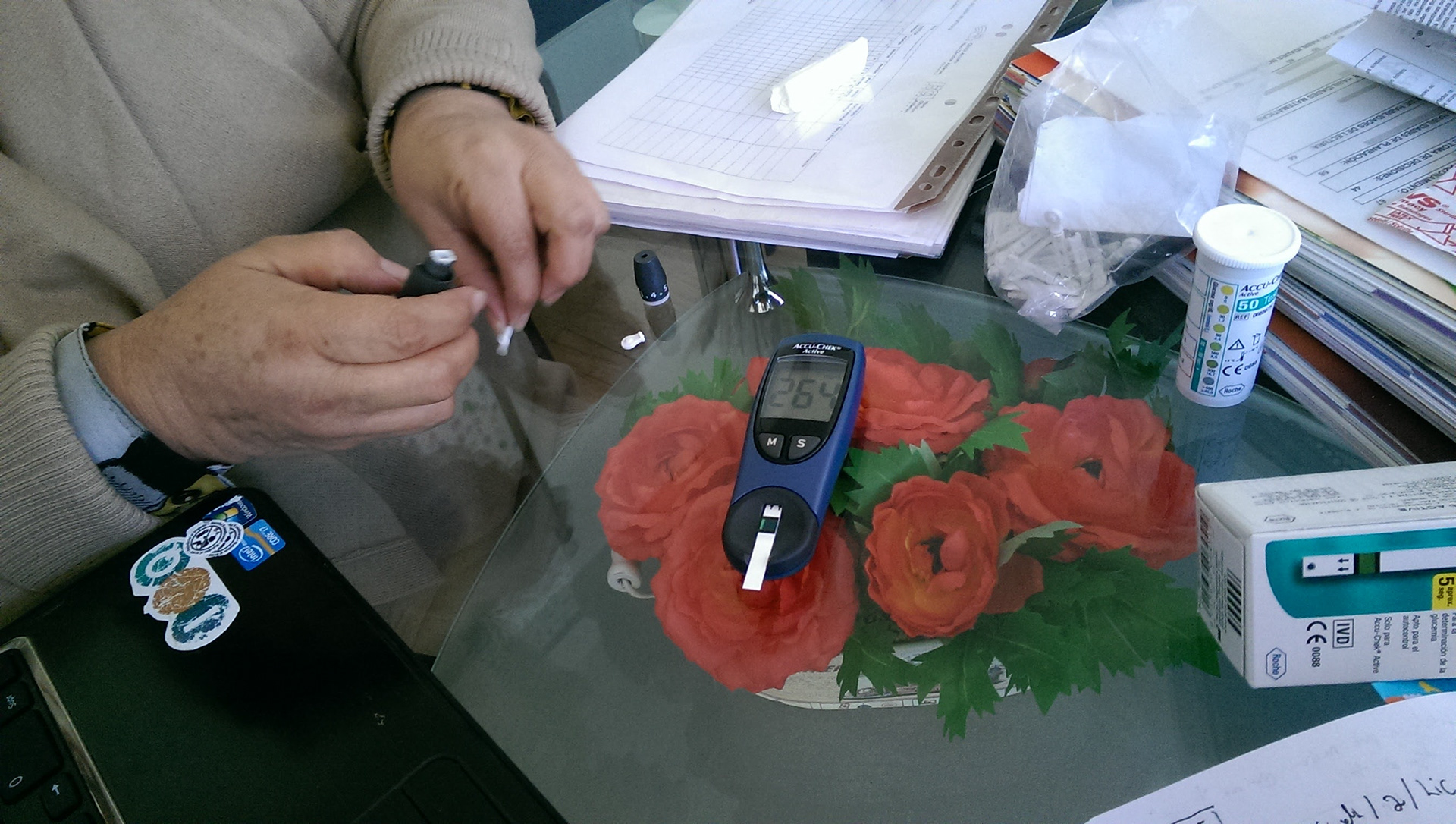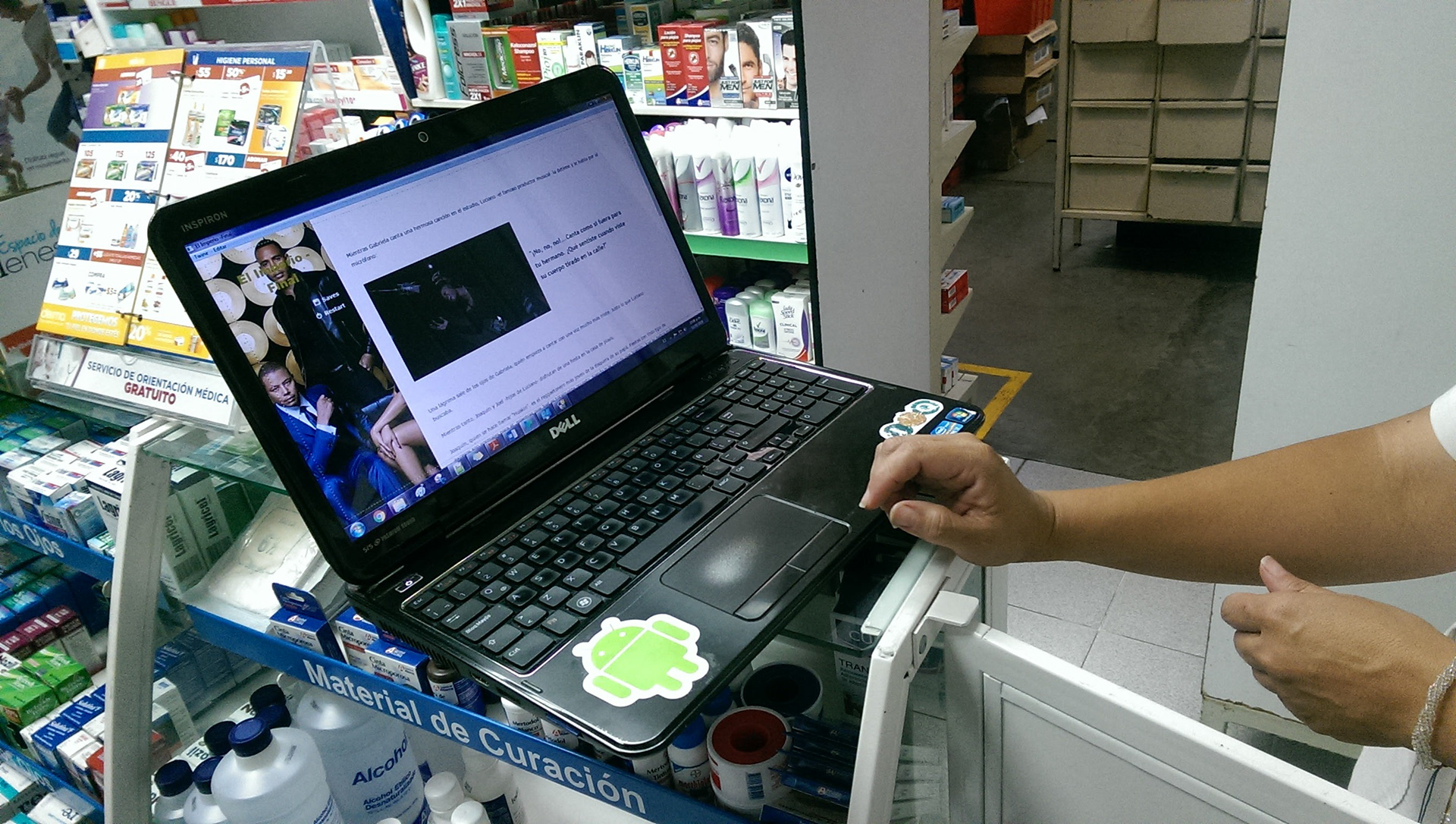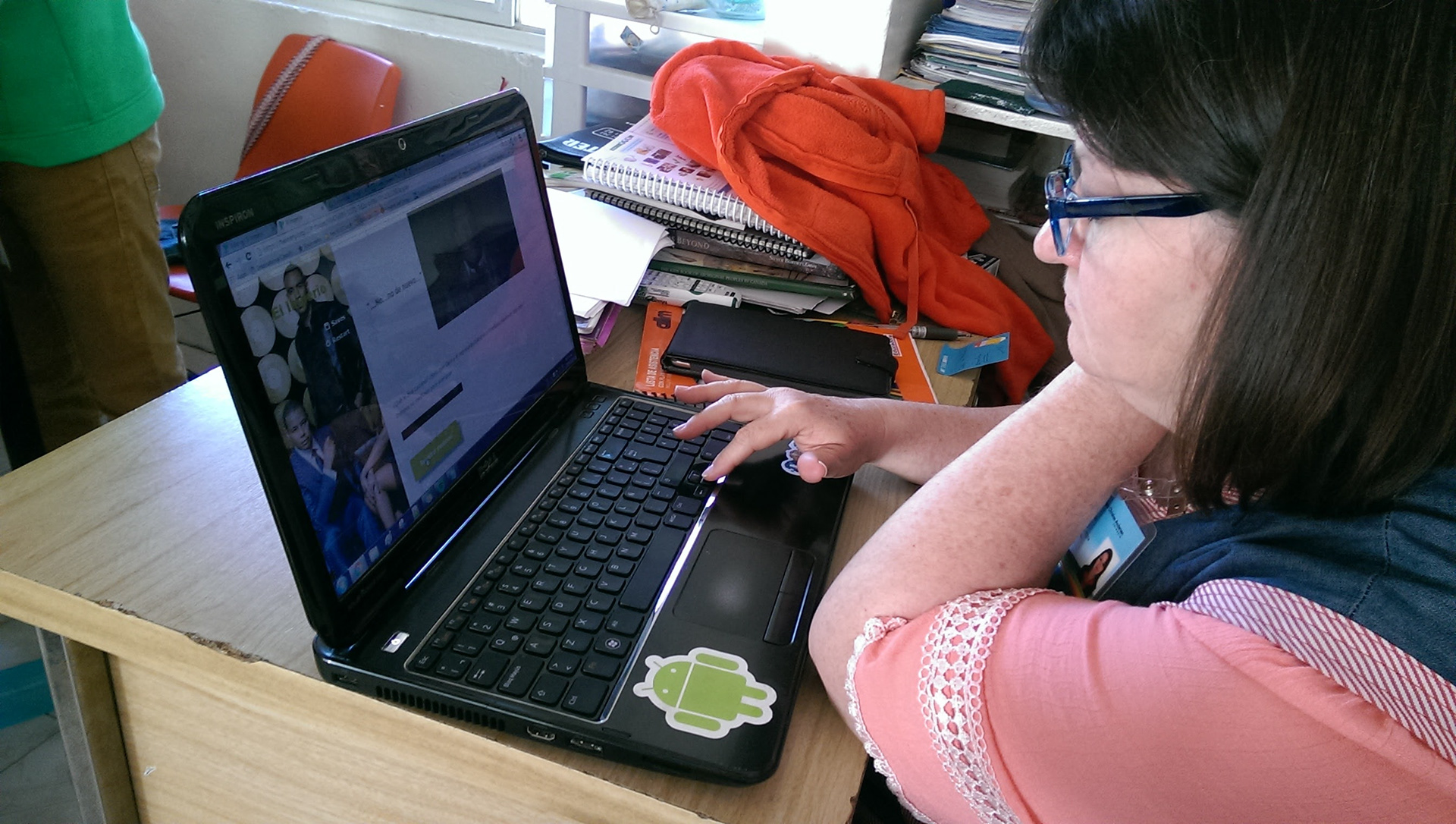 Overall, Chreune was a satisfactory project for me because it allowed me to learn about the psychology behind mundane items like soap operas, the different dimensions of engagement and made me push myself to make things happen. It was also a rewarding experience to have obtained my master's degree once this work was done, making me eager to continue my path on research and design of systems.