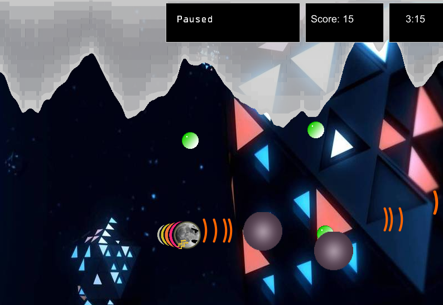 Peter the Planet
is a game created as a project for the Software Engineering Methodologies course. Built in Processing, the game consists of 3 timed levels where players need to shoot at 'nasties' before they take Peter's life. Powerballs are used to recover a life just in case Peter gets hit. 
In this project, I embraced the team leader role and attempted to elicit ideas from the group members in order to create a concept and user stories. As the development of the project continued, my tasks included: coding routines, integrating code in
Gitlab
, scheduling revision meetings & coding nights, fostering communication among all (using Slack), keeping track of issues and effort invested using Agilefant.