Shumei (IoT)
Shumei is a proof of concept that uses social media updates (tweets) to determine the user's mood. Once the user arrives to the destination set as 'Home', Shumei will select the kind of music that may help the user regulate her/his state.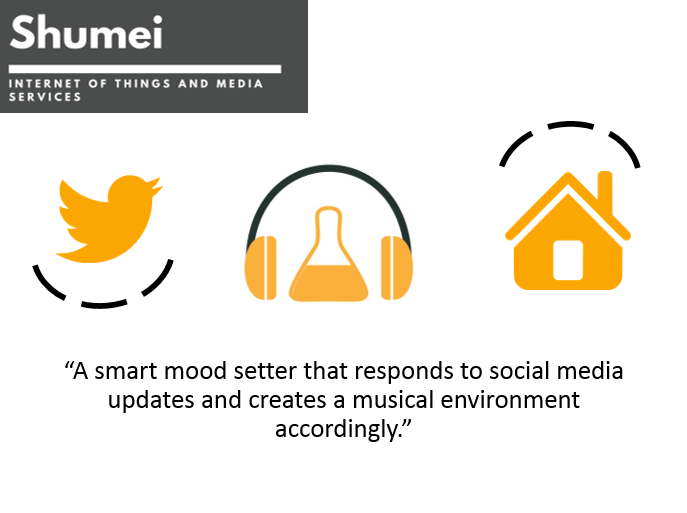 For this project, my tasks included: sketching of proposal, coding of 'tweet analysis' module, writing of documentation, creation of presentation.
A technical report of the development can be found
here

.