■ Conceptualized system
and drafted
diagrams of connections
across 

components.
■ Researched literature
on emotional regulation to provide insights to teammates.
■ Coded data analysis and processing tasks using Python APIs.
■
Contributed to
writing documentation

and

created final presentation. 
▼ Spotify API was only available to use for our purpose if we purchase a subscription. 


Solution:

My team and I decided to

use

MP3's we had in our hard drives

to test our prototype, as we were only planning to show a concept and not deploy it in a real scenario.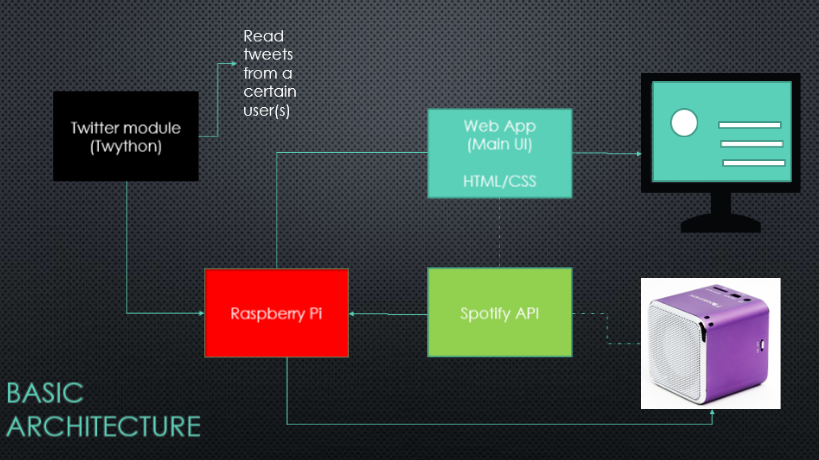 The concept was implemented successfully and it can easily be deployed by anyone with a Raspberry Pi, since the code was made available as Open Source. A technical report of the development can be found

here

. 


Shumei's code can be found at: 

https://github.com/zaza4504/Shumei